Trailer -Treasure
The trailer, or "caravan" is a popular way of getting out and about in Australia. In fact, this country seems ideally suited to them - pull up on a piece of coast and park it for awhile. While pitching a tent is easy enough and perfectly adequate, I can't help but drool over particularly sweet bits of trailage.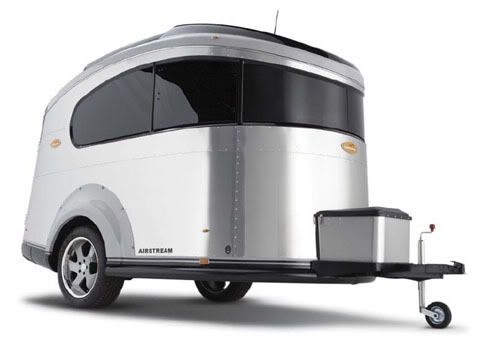 Basecamp (
airstream
)
It's the little ones that appeal the most to me. Towing a trailer is reason enough not to get one - slow, ponderous, gas guzzling, limited to reasonable roads. Driving behind someone towing a behemoth is reason to hate them.
But some of the little ones don't require an SUV to move 'em, and can be quite nimble. I've seen a few Oz-engineered versions that are even jacked up with off-road tires and suspension.
Other Oz versions are custom creations of remarkable ingenuity that fold out like origami and create much larger structures plus have mounts for the BBQ and all the toys. I really should photograph some of them on my next outing.
For the time being, here are some slick looking mini campers that I wouldn't mind parking for weeks at a time beside a perfect left on the remote west coast.
Deseo
This Deseo is a bit large, but it is niiiice... all sorts of modular multi-useage practical bits and check this
scan-design interior
.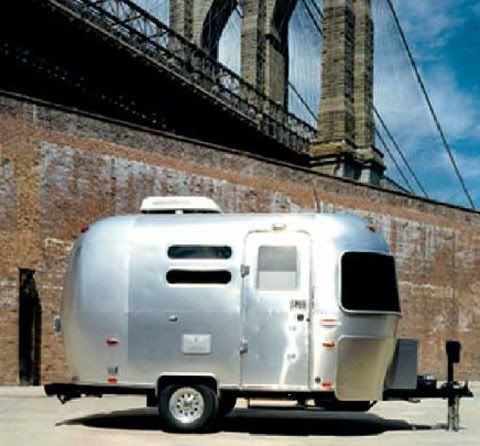 The Bambi CCD (
airstream
)
Timeless classic.
See the Basecamp above and
in this link
for a more aggro-kid trailer.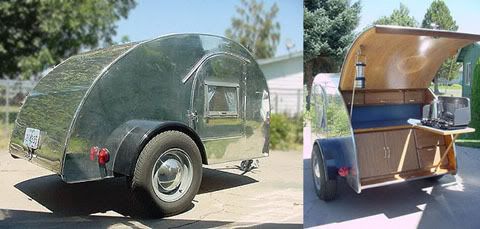 Teardrop (
desert tears
)
Compact, but functional...if you are short.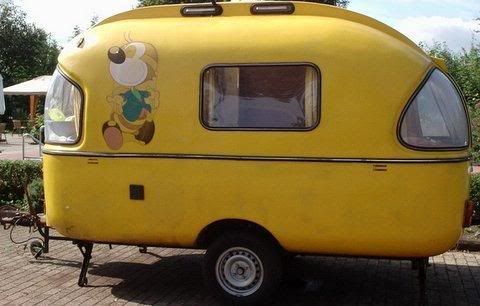 BIOD 1969 Extase
(via biod.net)
A few more:
the
T@B
the
Squidget
the
Concord
the
Puck