Happenin's
I just received the best news of the year.
(Yeah, so there has only been 6 days of it, but this is a contender for the remaining 359.)
Jason & Jen & Francis & Lisa are coming to visit!
They are coming at the end of February to take in Sydney & surrounds, the Great Barrier Reef, possibly Uluru, and also the south island of New Zealand - all in an ambitious 3 weeks. Personally I think they should just go ahead and make it 2 months.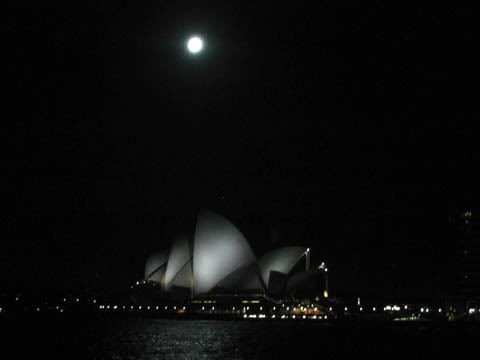 Also, Forest sent me this interesting article on the political situation in the Maldives - apparently there's a little unrest over President Gayoom and cronies profiteering at the expense of the citizens. (Sound familiar?) It is the richest country in SE Asia (by per-capita GDP) but a very large number of the citizens live in very poor circumstances.
Link-fu
.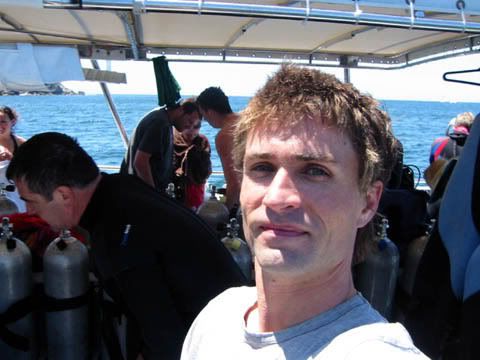 (complete with mask marks still on face)
And speaking of "...dives", I had a couple of nice scuba dives this morning at the North Head. Among the usual schools of fish, I saw lots of
Nudibranchs
, a
puffer fish
that was at least 2 feet long, a 2 1/2 foot lobster-like creature that the Aussies call a "
crayfish
", and a 5 foot
Angel Shark
.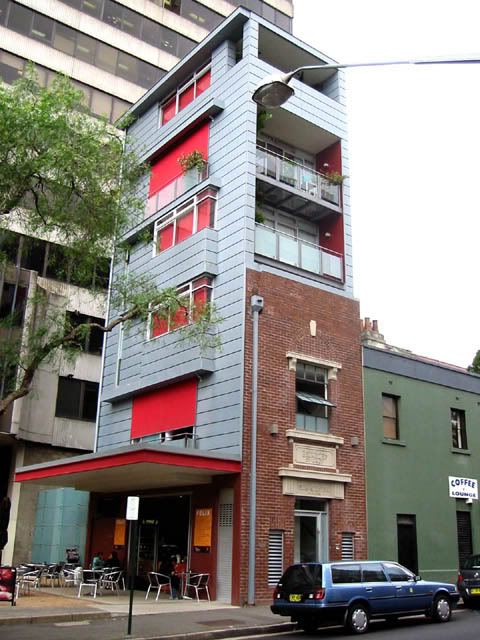 Speaking of places that are
not
dives, here is a little building that is a favorite of mine.
It is a remodel/addition to a nice old electrical substation. While its detailing could be resolved a bit better, it certainly makes the most out of a tiny little site by going vert. Note the lil' cafe that serves directly out the side of the building - no indoor public space. The units above, though small studios, must be pretty sweet with windows on 4 sides.