Oskar Achieves Enlightenment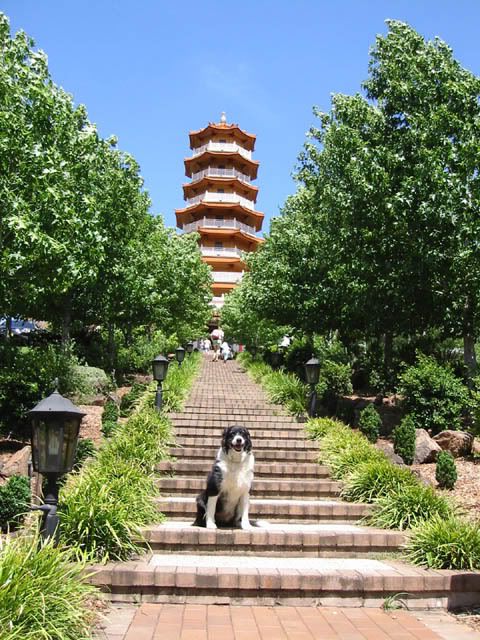 Unknown to me, Oskar has been training with the Shaolin monks. Not only has he achieved enlightenment, but he has gained other useful skills such as the ability to bend spears on his neck, tow train cars with his teeth, and lay down without turning in circles.
Here is his master, who is so enlightened as to stand here all day and night without moving. Advanced enlightenment sure looks boring.