A Night in Tatooine/Tunisia
Les Troglodytes:
Recognize that?
Most have seen this place before in the movie Star Wars and know it as Luke Skywalker's home.
It is a residence in Tunisia (now a hotel), and it is well suited to living in the climate of the desert - be it on Tatooine or in North Africa. Sustainability a la the future,
or
the past.
Isn't it great that we don't even have to leave our own planet to experience life across the galaxy?
More pics
here
.
(via WorldChanging)



In another example of the Other-worldly on our own little Earth, I give you
Dublin, Ohio
: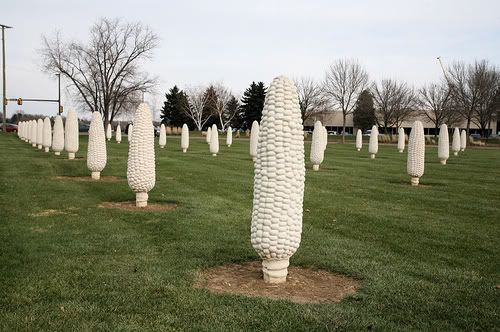 There can be no explanation for this without involving tin foil hats. Or misplaced 1% for art. Or both.