Design-isms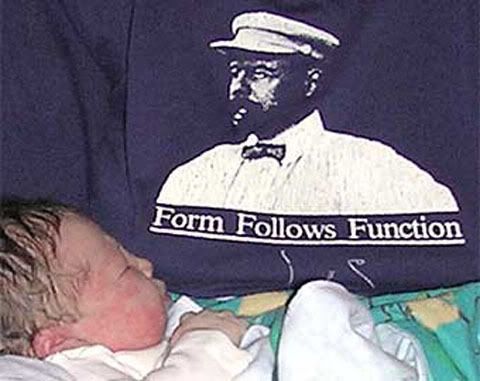 For you Architects and Designers out there, Core77 has an amusing collection of quotes, sayings, jokes, and "isms" from the design professions.
Link-tastic
A small selection:
Talking about design is like dancing about baking
(variation on a common one in Arch school)
If you try to polish a turd, all you get is shit on your hands.
Q. How many designers does it take to screw in a lightbulb?
A. Why does it have to be a lightbulb?
"You're not paid to think kid, you're paid to design"
"If I give you approval, what can I still change?"