Carter vs. Apartheid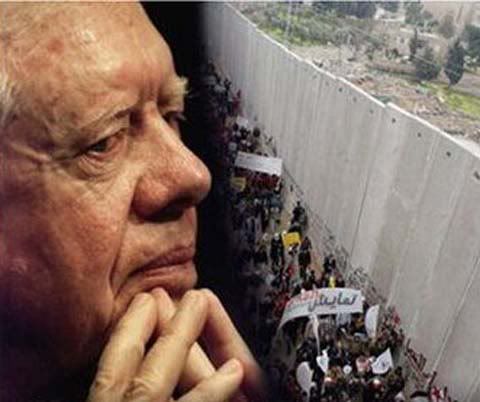 Ask anyone "are you for or against Apartheid?" and the answer is almost sure to be a vehement "against". We remember clearly the injustices of South Africa and the heroes like Nelson Mandela who sacrificed everything for reform.
Yet Jimmy Carter points out that a form of Apartheid is being practiced by a major world government and supported by our own government.
Why is this tolerated/supported by the U.S. and much of the international community?
A brief article about Carter's book and the firestorm of controversy
here
.
Carter's book is
here
.