Exxon Moves to Re-Position.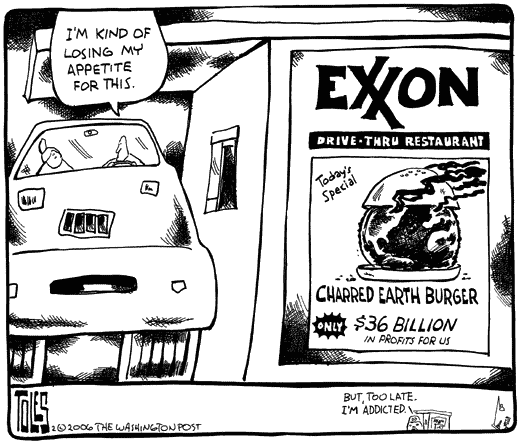 After a long history of funding the dis-information campaign against scientific evidence of human effects on climate change, Exxon has moved to distance itself from the coming backlash.
Treehugger
reports:
"According to the Wall Street Journal, Exxon has stopped funding the Competitive Enterprise Institute (CO2: We call it life) and "five or six" other groups active in the [anti] global-warming debate, Kenneth Cohen, Exxon's vice president for public affairs, confirmed this week in an interview at Exxon's headquarters in Irving, Texas.

...he added, "we know enough now -- or, society knows enough now -- that the risk is serious and action should be taken." "