Saturday, May 19, 2007
When you care to send...something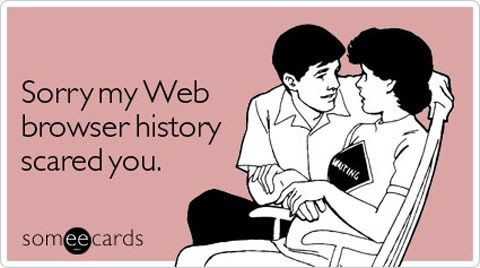 Having trouble finding a card to address the unique situations in your life?
Try
Someecards
.
About Me
Name: Hunter Williams
Location: Portland, Oregon, Afghanistan
Previous Posts
(JavaScript Error)
Reporter:
"What did Iraq have to do with the attacks on the World Trade Center?
President Bush:
"Nothing."
Lives Lost: 133,410+
as of 2 Sept 06
Faces of the 3000+ dead U.S. Servicemen
. 23,000 more wounded.
- Look at a few dozen faces and just try and argue for this war.
It is forbidden to kill; therefore all murderers are punished unless they kill in large numbers and to the sound of trumpets.
-Voltaire

We live in an age when unnecessary things are our only necessities.
-Oscar Wilde

When a stupid man is doing something he is ashamed of, he always declares that it is his duty.
-George Bernard Shaw

Suburbia is where the developer bulldozes out the trees, then names the streets after them.
-Bill Vaughan

When the politicians complain that TV turns the proceedings into a circus, it should be made clear that the circus was already there, and that TV has merely demonstrated that not all the performers are well trained.
-Edward R. Murrow

Let's assume that each person has an equal opportunity, not to become equal, but to become different. To realize whatever unique potential of body, mind and spirit he or she possesses.
-John Fischer

You must not think me necessarily foolish because I am facetious, nor will I consider you necessarily wise because you are grave.
-Sydney Smith

The physician can bury his mistakes, but the architect can only advise his client to plant vines - so they should go as far as possible from home to build their first buildings.
-Frank Lloyd Wright

Don't limit a child to your own learning, for he was born in another time.
-Rabbinical Saying

The Argument from Intimidation is a confession of intellectual impotence.
-Ayn Rand

In all affairs it's a healthy thing now and then to hang a question mark on the things you have long taken for granted.
-Bertrand Russell

With or without religion, you would have good people doing good things and evil people doing evil things. But for good people to do evil things, that takes religion.
-Steven Weinberg