Smart-mods
By chance I came across the perfect thing to follow Mr. T ...
an
A-Team
Smartcar
: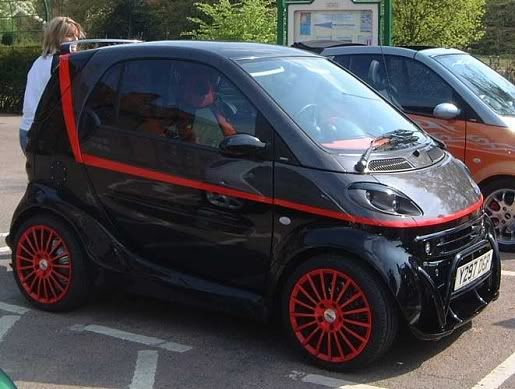 (thanks Smarts R us!)

But would Mr. T even fit? And can this wee car smash through fences?
Here is the original - as a reminder: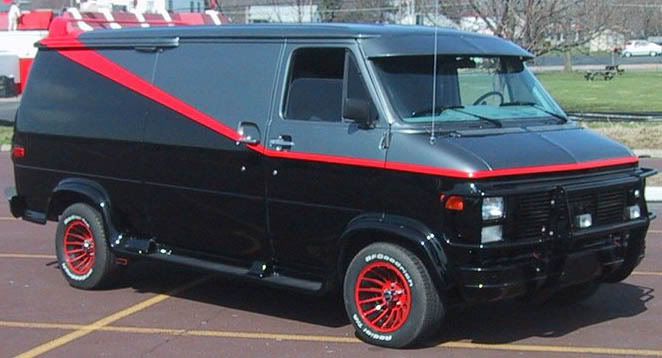 And to take the Smartcar theme a bit further...
Here is the Smartcar stack that was at Circular Quay last year (previously posted on
Southern Latitudes
):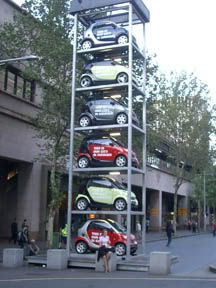 Smartcars are pretty prevalent here in Sydney, and their owners can choose to make some cash as they drive.
Advertisers
have noted that the little cars catch one's eye, and have decided to capitalize on this:

You can, if you qualify as a "young, fun and socially connected urbanite", actually be
supplied
with the car for a mere $5 a day. (Oh, and your soul, signed over to Advertising.)
Urban dwellers should expect for these little cars to become a common site (if they are not already), given their ease of parking, great mileage, and advertising potential.
But that doesn't mean that you rural dwellers need to feel left out...here's a Smartcar that would be at home in South Carolina: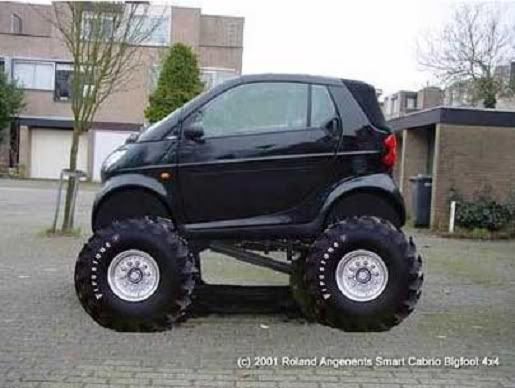 (thanks again Smarts R us!)