A Bunny Trifecta
Lately the subject of bunnies has come up in some emails with friends. And once I have rabbits on the mind, I get hare brained ideas like this all-bunny post.
First, GIANT bunnies
: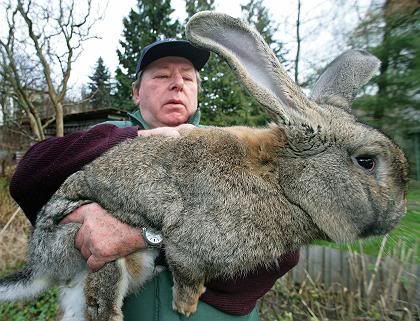 Apparently North Korea plans to breed these to alleviate food shortages. Says the article:
"Each of Karl's 'German Grey Monsters' weigh about 7kg and can be used to feed 8 people."
Hare-link
(via Boing Boing) believe it?
Then, Footy Bunnies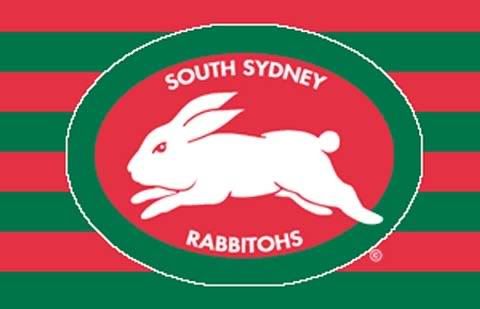 Sydney has a rugby team whose mascot is the fearsome...bunny.
Their name: South Sydney
Rabbitohs
.
Recently bought by Russell Crowe.
I can't make this stuff up.
And Finally, Suicidal Bunnies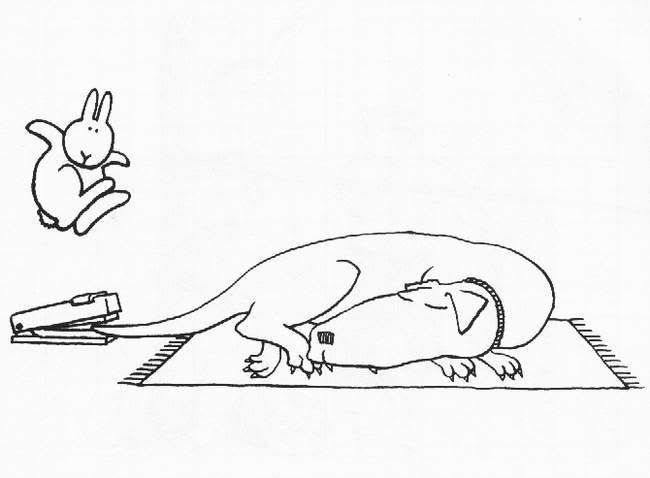 A whole gallery of bunnies
trying to off themselves
.