New Zealand Trip Photos
The trip to New Zealand's south island was fantastic. Five people in a minivan for six days, and everyone still likes each other! How awesome is that? I believe we achieved the magic combination of excellent people, stunning scenery, mostly good music, and plentiful stubbies. I'll let a few photos tell stories: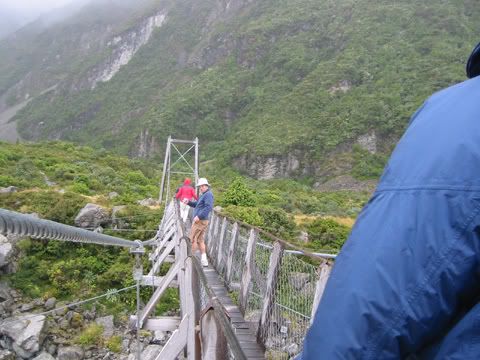 A nice hike to the glaciers on Mt. Cook.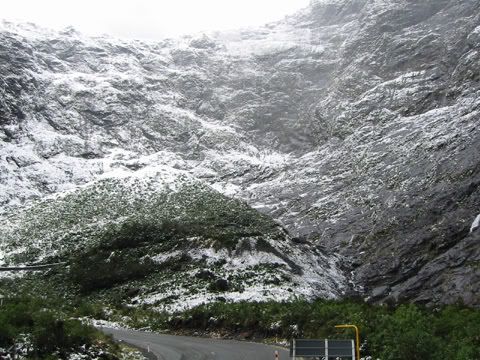 The mind blowing road to Milford Sound. Someone looked at this wall of stone and thought..."lets put a road in that". Look closely and try to establish a scale reference.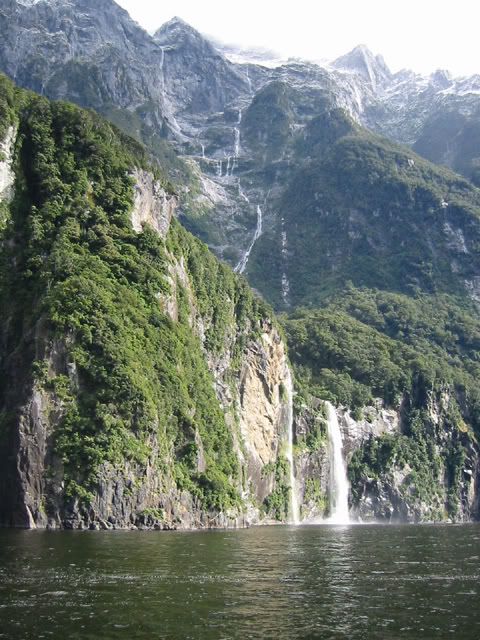 Milford
Sound
Fjord (the captain told us the truth). Pictures just don't even come close to the experience. Especially the part where the captain pulls the boat under a raging waterfall of ice water, soaking you, and you still don't mind somehow. Ok, maybe you begin to mind an hour into to the drive out with wet jeans...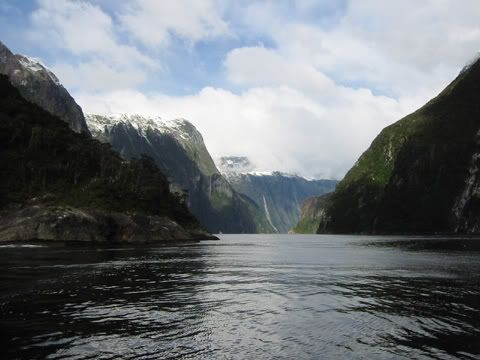 The morning's snow had a few thousand waterfalls working for our viewing pleasure.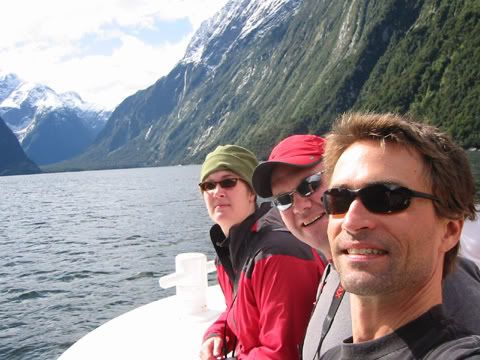 The front of the boat, prior to the deluge.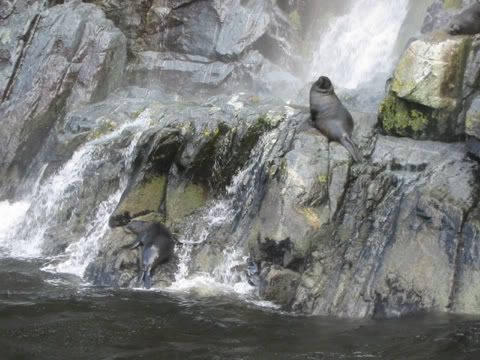 These guys say: jump in, the water is fine. We tasted it - it
is
fine.
Aren't motels a drag?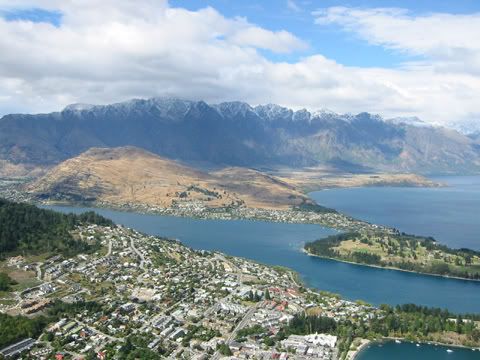 Queenstown. The scenery makes you forget to notice the tour buses.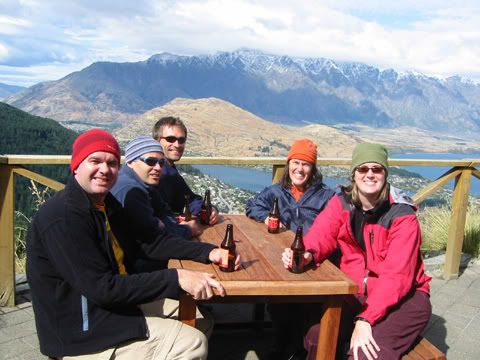 So do the Sassy stubbies.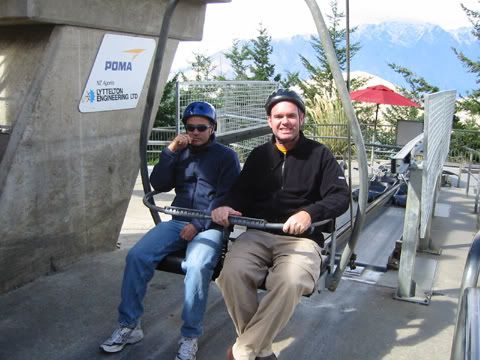 Crazy hoons about to hurtle themselves down something.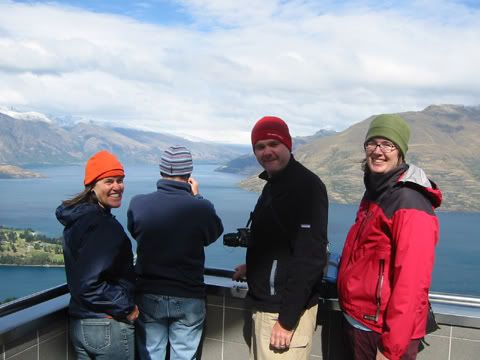 The Beatles "Paul is Dead" photo. Francis is Paul. I'll let you choose which Beatle is represented by Lisa, Jason, and Jen.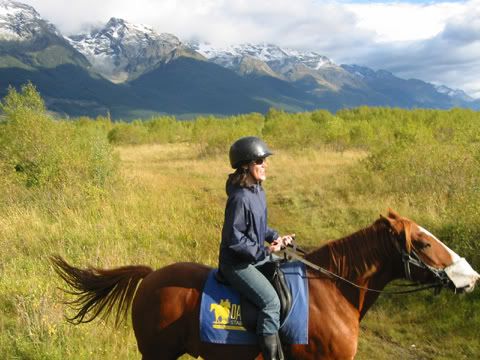 Lisa rides for Rohan.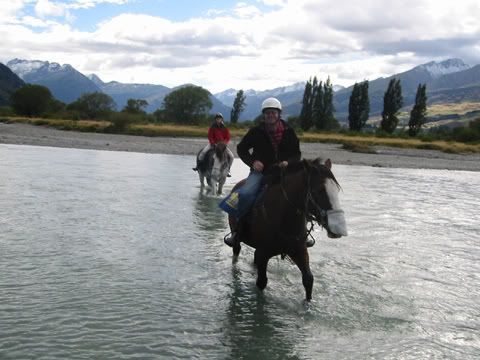 Jason and Jen fording the Great River on the way to Helms Deep.