In Russia, subway rides YOU!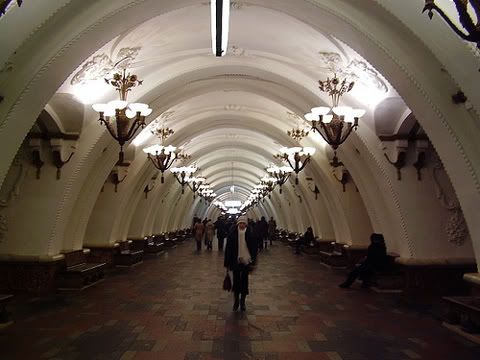 Now that's some subway station detailing! I'll have to start specifying more chandeliers in my work.
Picture is from an article titled "
11 Top Underground Transit Systems in the World
" (
Virgin Vacations, via Fark
). This baroque extravaganza in Moscow is only #3 on the list, though they appear to be judging with criteria other than just sheer weight of decorative plaster.
Surprisingly
NOT surprisingly, Sydney's trains don't make the list.