Lady Elliot Island
Real quick post before we head to the airport for the flight to New Zealand: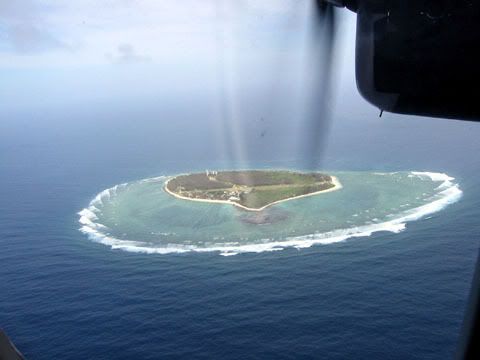 Francis, Lisa, Jason & Jen are all here from Portland, and we just spent a wonderful few days on a little dot in the ocean off the coast of Queensland, on the Great Barrier Reef.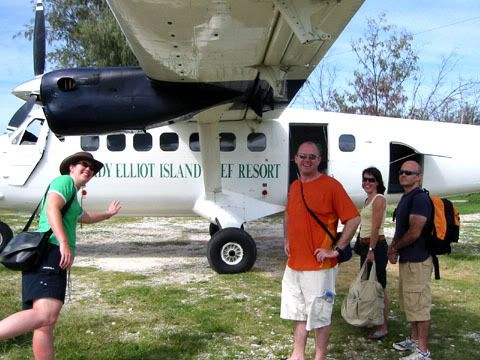 It was all about the snorkeling and the relaxing. Oh, and the birds...90,000 of them according to the island staff. I think the count was a bit low, personally.
Really good sea life of all sorts, including up-close and personal with a couple sharks. Harmless, they tell us, but the blood still quickens. Did my first wreck dive, complete with plastic skeleton lurking in the cabin. Nesting turtles are common on the island, including one that picked a spot right in front of our room. Hatchling turtles making the scamper down the beach for the sea are just too adorable. They tell us that 1 out of 1000 make it to adulthood, but then can live for 300 years if they don't end up in a soup pot.
This lil' guy wouldn't make much soup.
More in a week...